The Center for Korean Studies regularly hosts visiting scholars and research fellows seeking to join a law school community known for its expertise in international and comparative law.
Every year the Center hosts a number of highly-qualified academics, professionals and post-graduates intending to carry out legal research in the United States that has a clearly defined Korea focus. Hosted scholars and fellows join a law school community that is renowned for its expertise in international and comparative law.
In the past, the Center has sponsored scholars and practitioners primarily from Korea and will continue to do so in the future. However, the Center recognizes the increasing role of Korea in the world economy, so it welcomes applications from prospective visitors from a broad range of backgrounds, experience, and geographic locations, including the U.S., Europe, Asia, and elsewhere.
Applications for visiting scholar status at Columbia Law School are processed through the Office of International Programs. For purposes of Center sponsorship, the "Visiting Scholar" designation refers to academics and practitioners at mid-career to senior level status. "Research Fellow" status is open to Ph.D. candidates or recent graduates, and recent J.D. or J.D.-equivalent graduates.
Guidelines for Center for Korean Studies Visiting Scholar or Research Fellow Application
Application Process
Formal application for the Center's Visiting Scholar or Research Fellow status begins with submitting an applicationto the Office of International Programs.
Please note that the International Programs application asks for faculty sponsors. If you would like the center to consider hosting you as a Visiting Scholar or Research Fellow, you must enter the name of the Center's director, Jeong-Ho Roh, in the first slot.
The remaining slots may contain other Law school faculty who would likely have an interest in your area of research (though this is not required). If the center decides to host you, we will make every effort to gain and coordinate the support of the other faculty you have listed.
It is highly recommended that you contact the Center's director with a brief self-introduction and summary of your research aims as part of the application process.
Research Topic
Your application should describe a research topic that is directly related to some aspect of Korean law and legal institutions.
These topics can be:
Purely domestic in nature.
Comparative between Korea and one or more other jurisdictions.
Involve issues in international law impacting Korea.
Involve Korea's role in the development of international standards.

Involve Korean legal history and philosophy.
Law School Community Involvement
Study and research at Columbia Law School in New York offers an unparalleled opportunity to learn from some of the top law faculty in the world. The opportunities range from building new and lasting relationships with fellow community members to explore new or continuing directions for intellectual development, and to take advantage of the many resources available in the New York metropolitan area.
With these resources, Visiting Scholars and Research Fellows are expected to be actively engaged in the proceedings of the center, as well as events hosted by International Programs throughout their residency. This includes regular attendance at Visiting Scholar Forums organized by International Programs, gatherings organized by the Center to share progress on your research project with other Center-sponsored scholars and fellows, and networking, career and social events.
A strong application will indicate your commitment to this involvement.
Current Visiting Scholars
2018-19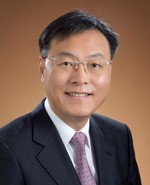 Shin Hyunsoo is Deputy Minister of Planning and Coordination for the Korean National Intelligence Service (NIS).  He joined NIS in 2017. Prior to joining NIS, Mr. Shin was an attorney at Kim and Chang, where his practice focused on white collar criminal defense, particularly in the areas of financial improprieties. From 1998-2001, he was Legal Counselor to the Korean Mission to the U.N. in New York. Mr. Shin also served as a public prosecutor in various district prosecutors' offices and also for the Supreme Prosecutors' Office.
Cho Manlae has worked as a public prosecutor in South Korea since 2005. He graduated from Seoul National University where he majored in communications. He is an expert on public security and he has dealt with a wide range of public security cases, including national security law, labor law, and demonstration cases. During his time at the Law School, he will conduct research on the North Korean Human Rights Act.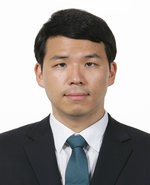 Yang Seungwoo is a judge of Gangneung Branch, Chuncheon District Court of Korea. He has been serving as a judge in various district courts since April 2013. Prior to his appointment as a judge, he served as a judge advocate in Republic of Korea Army from 2010 to 2013 and retired as an army captain. He obtained his Bachelor's degree in law in 2005 and Master's degree in law in 2018, each from Seoul National University School of Law in Seoul.
Recent Visiting Scholars
2017-18
Kim Soonam (Former Prosecutor General, Republic of Korea)
2017
Kim Jeonghwan (Public Prosecutor, Seoul Central District Public Prosecutors' Office)
2015-16
Ryu Jin-Seung (Public Prosecutor, Gwangju District Prosecutors' Office)
You Jonggun (Public Prosecutor, Yeongwal Branch, Chuncheon District Prosecutor's Office)
2014-15
Kim Sanghyun (Public Prosecutor, Cheonan District Prosecutor's Office)
2013-14
Hwang Kyounghwa
Seop Jin Hyeon
Kim Sunghan
Ko Kyung-Soon
2012-13
2011-12
Lee Kil Won (Post Doctoral Researcher, Sung Kyun Kwan University)
Jeong Chong Ryung (District Court Judge, Seoul Eastern District)
Kwak Sang Eon (Attorney, Yoon, Yang, Kim, Shin & Yu)
Chung-Mok Chung (Professor, College of Social Sciences, Cheongiu University)